Pan for Gold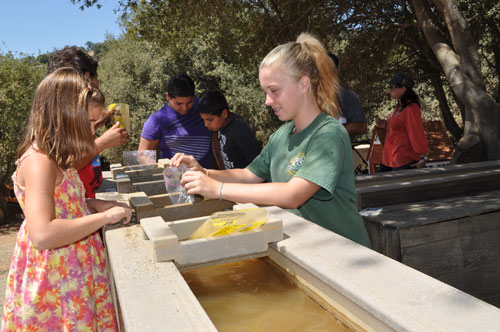 Gold and gemstone treasures such as amethysts, emeralds, rubies, arrowheads, crystals and more are panned from our authentically designed sluices in a hands-on setting. Nurture an interest in the natural world among budding amateur geologists. The entire family will love the excitement of discovering beautiful gemstones, fossils and precious keepsakes to remind them of their treasure hunting experience.
Panning is fun for everyone, educational too!
Bryan teaches Jonna Jinton how to pan for gold:
Gemstone and fossil panning prices start at $20.
Gold panning prices start at $35.
We accept all major credit cards as payment for your tour, aerial adventure and/or gemstone and mineral mining experience. Don't forget to bring cash for snacks and vending machine as well as a gratuity which our guides will graciously appreciate.